Network Operations Center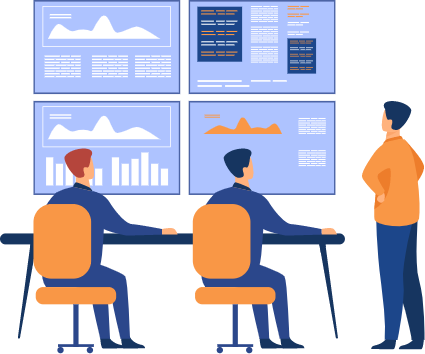 NEIPL NOC Control Center Highlights
We deliver Remote Infrastructure Monitoring and Management services through NEIPL NOC Control Center.
NEIPL NOC Control Center is hosted in state-of-the-art facility and equipped with industry standard tools coupled with robust processes.
NEIPL NOC design is based on Highly Available architecture to provide uninterrupted 24 x 7 Infrastructure monitoring and management capabilities.
24 x 7 Network Operations Centre to Support multiple time zones
Dedicated and Shared Services Infrastructure spread over 2000 square feet
Ergonomically designed workspace
Earthquake proof structure with CCTV Surveillance systems, Smoke detection and fire suppression facility
100 % Power Backup to last 3 days of continuous operation
Data Separation at all Levels
Encrypted Traffic between client to NEIPL network
Redundant Internet connectivity from two separate ISPs
Monitoring Server hosted on Public Cloud, Private Cloud and on-Prem Datacenter
Experienced Skilled Technicians
Training & Conferencing Facility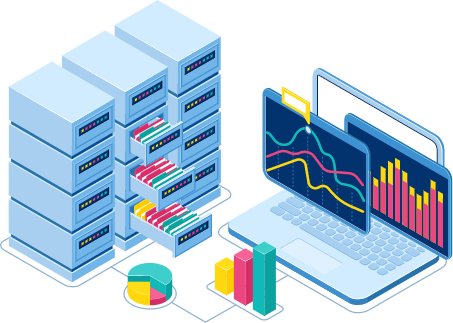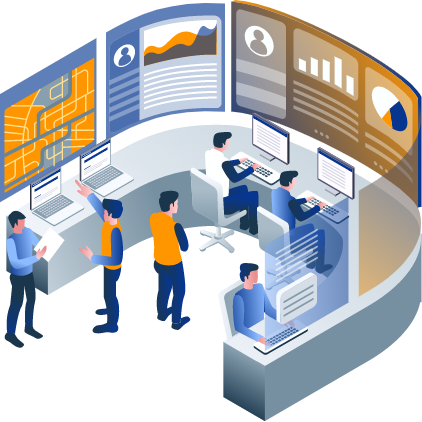 What is NOC Control Center
Proactive Monitoring and Alerting
Continuously monitor network and information systems
Collecting and reviewing performance reports
Providing a timely response to all issues
Categorize issues for proper escalation
Notifying customers or third parties about issues and outages
Documenting all actions according to company procedures and policies
Performing system testing and operational tasks
Supporting multiple teams 24/7
Benefits of a NOC Center

Infrastructure monitoring
Networks, servers, and the data center all combine to make up the environment of an infrastructure, which allows the system to be protected by threats through early detection and resolution.

User experience monitoring
Simulating user activities and behavior, issues can be duplicated, and solutions identified. This allows fix real issues as they arise, but also ideate solutions to potential issues that may arise in the future.
Automation of the IT process
NOC provides the opportunity to automate repetitive daily tasks, which frees up more time for the IT team to deal with other services like cleaning up disk space, resetting passwords, and handling restart services.
Minimize downtime and reduce Helpdesk calls
Proactive network monitoring, driven by powerful detection algorithms and an automated smart alerting system, allows to anticipate potential issues and remedy them before they appear. This helps to prevent downtime and keep tickets to a minimum.
Immediate incident response
Remote staff monitor incidents and be notified immediately when issues arise.
NOC services offer more network infrastructure solutions, allowing for real-time administrating and reports on demand.

Increased support through around-the-clock network monitoring
Skilled staff can utilize the technology of NOC to be efficient and monitor the network in order to catch any outages or impairments.
NEIPL NOC Services Offering
Availability Monitoring (Servers, Network and IP Devices)
Application Monitoring
Health and Performance Monitoring
IT Infrastructure Management
Event Management
Ticket Management
Incident/Problem Management
Change Management
Patch management
Deployment Management
Configuration Backup and Control
Root Cause Analysis
Reporting and Recommendation