NewEra's Managed SOC Services has been added to help our esteemed customers. Our SOC has an information security team responsible for monitoring and analyzing customer's security posture on an ongoing basis. Our team detects, analyzes, and responds to cybersecurity incidents using a combination of technology solutions and a strong set of processes. We work close with customer's incident response teams to ensure security issues are addressed quickly upon discovery. Our Managed SOC follows hybrid resourcing model comprising of on-site Support and off-site support which is customized based on needs of your business. Advanced monitoring system as part of SOC helps your business by way of advanced threat detection capabilities. NewEra's Managed SOC helps reduce CAPEX investments and ensure that there is minimal downtime post attacks.
Businesses currently operate in an era where the question is no longer about "when" or "if" your company has been breached. This is because in all probability it has already happened. The question that is relevant over here is whether your company is aware of the breach and whether you have the capability of detecting and responding to such future attacks? A Security Operations Centre can be the answer to your worries as it defends you against advanced cyber-attacks. However, in house SOC suffers from several challenges owing to the rarity of skilled resources to give 24*7 coverage and employing effective technologies for detection and reporting of most advanced threats.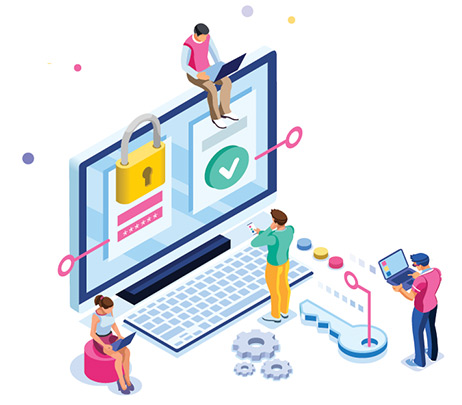 Newera's SOC overcomes the challenge of adequate resources and addresses other limitations that are faced by in-built SOCs. The SOC solution offered by Newera has a hybrid resourcing model comprising of on-site and off-site professionals and is customised around the needs of your business. The advanced monitoring system that is inbuilt in the SOC grants your business advanced threat detection capabilities than traditional methods and helps you stay protected.
Security event information is difficult to consume, creating terabytes of data and noise impossible to work through manually. Raw data can only protect your business with the right analysis and correlation. This real-time alerting, correlation, analysis and auditing can only be accomplished with BOTH Security Information & Event Management (SIEM) technology and a vigilant team of IT experts. Investing in this in-house event analysis comes at a considerable running cost and requires the addition of skilled, hard to find, technicians. Given limited IT budgets, this falls outside the capabilities for many organisations.
NewEra's Managed Security Operations Centre (SOC) provides the security expertise, threat intelligence, efficiency & automation otherwise unavailable to organisations.