Rapidly changing technological landscape dictates that you adopt something that can give you a competitive advantage over your rivals. Business analytics solutions offered by Newera helps you get answers to the big questions surrounding Finance, HR, Marketing or IT that have since long puzzled you. Such insights can help you gain actionable insights that can, in turn, help you in channelizing your efforts to achieve a higher market share or provide value proposition as desired by your customer.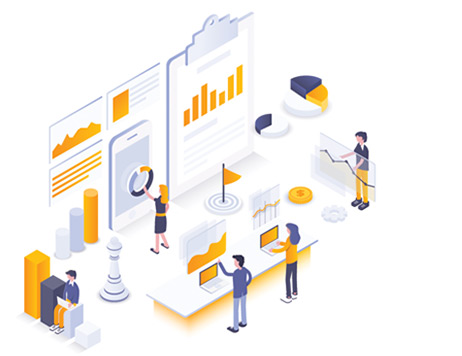 Enable people with trusted data. Drive enterprise transformation.
How do you turn people's collective potential into a competitive advantage? Arm them with data, unlock their curiosity, and unleash their creativity. Enable your teams to work faster and smarter by choosing a seamless end-to-end analytics experience. Prepare for analysis. Build data sources and dashboards. Publish and share content. Collaborate. All with the security and governance you require.